The "90's Mom Playlist" that you heard growing up :)
This is the playlist you heard your mom blasting in the kitchen while cooking dinner, humming to around the house, or singing loudly and embarrassingly in the car dropping you off at school.
1. Sweet Dreams (are made of this) - Eurythmics


2. What's Love got to do with it - Tina Turner
3. It's Raining Men - The Weather Girls
-hallelujah


4. Red Red Wine - UB40
ya make me feel so fine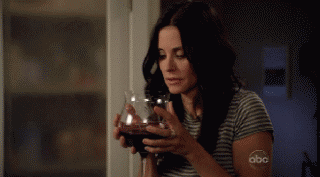 5. Hung Up - Madonna
6. I Wanna Dance with Somebody - Whitney Houston
I wanna feel the HEAT with somebody
7. Time After time - Cindy Lauper
8. I Will Survive - Gloria Gaynor
Yes you will mama


9. We Belong - Pat Benatar
"We belong to the light, we belong to the thunder We belong to the sound of the words we've both fallen under"


10. Borderline - Madonna
11. Dreams - Fleetwood Mac
12. Thank you - Dido
And iiiiiiiiii want to thank you


13. Linger - The Cranberries
14. Walkin on Sunshine - Katrina & The Waves
WOOOOOAH


15. Dancing Queen - ABBA
Young and Sweet! (pretending to be) only 17!


16. Love to Love you Baby - Donna Summer
17. Higher Love - Steve Winwood
BRING ME A HIGHER LOVE


18. September - Earth Wind & Fire
You can almost hear this GIF
19. Don't Speak - No Doubt
I don't need your reasons! To your room!


20. I'll be - Edwin McCain


Thank you mom's for not only the 90's music but the 90's mom jeans & for being the best of the best!
Happy Mother's Day:)