The Ultimate 90's-Kid Middle School Dance Playlist
I'm actually CRINGING while making this playlist but also can not stop laughing. If you were born in the 90's, middle school was EPIC and in no way PG-13. Coming from someone that rapped Eminem verses before they could talk, cried when seeing Jesse McCartney for their first concert,and crushed on Back Street Boys... I PRESENT TO YOU: THE ULTIMATE PLAYLIST FROM A 90'S-KID MIDDLE SCHOOL DANCE:
1. Buy U A Drank - T-Pain
IMMA TAKE U HOME WIT ME I GOT MONEY IN THE BANK
2. Crank That - Soulja boy
Ay a Got a new dance for ya'll called the Soulja Boy
(yoooooooooooooooooooooooooooooooooou)
3. Cha Cha Slide - DJ Casper
slllllllllllide to the left


4. Low - Flo Rida
The Rise of the Ugg - Forever wanting Apple Bottom jeans and boots with the fur because of this one


5. Cotton Eye Joe - Rednex
A given


6. Bust a Move - Young MC
Report to the dance floor- I repeat report to the floor


7. The Way I Live - Baby Boy Da Prince
Made the list!
8. Fergalicious - Fergie
C R A Z Y
9. Bye Bye Bye - *NSYNC


10. Sk8er Boy - Avril Lavigne
Rise of the Emo Middle Schooler


11. Hips Dont Lie - Shakira
Convincing ourselves we were really good at dancing


12. Lipgloss - Lil Mama
Memorized every word to this and then filmed ourselves singing and dancing to it in our room


13. My Humps - Black Eyed Peas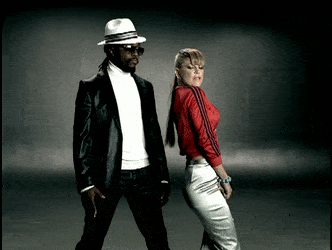 14. Waterfalls - TLC


15. Since U been Gone - Kelly Clarkson
On the Radio NON-STOP


16. Baby one more time - Britney Spears
17. I don't Want to Miss a Thing - Aerosmith
18. I Want Candy - Aaron Carter
S T U D


19. Smack That - Akon
ALL ON THE FLOOR


20. Beautiful Girls - Sean Kingston


21. Macarena - Los Del Rio
Another GIVEN
Now break out the Ipod Nano and start jammin